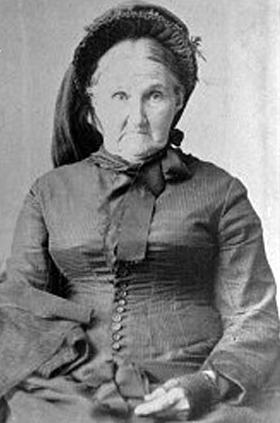 ZERELDA SAMUEL
1825 to 1911
Jesse James family matriarch who was the quintessential crusty old frontier/western broad.
According to the James Family Farm Museum she was a woman who stood six feet
tall and weighed over 200 pounds. She also survived the bombing that killed her son
Archie. Her right arm was injured so severely that it had to be amputated. No matter
the circumstance, she refused to leave the family farm.