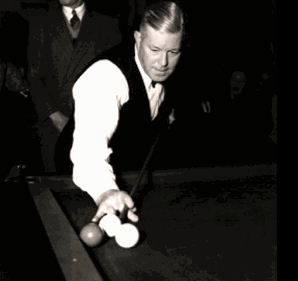 WALTER LINDRUM
August 29, 1898 to July 30, 1960
Australian Professional Billiards player. Lindrum turned professional at the age of thirteen. He won the World's Professional Billiards Championship in 1933 and held it until his retirement in 1950. Lindrum held 57 billiards records at one point, some of which still stand to this day. Besides being one of the greatest billiards players the world has ever known, Walter Lindrum is also considered amongst Australia's all-time greatest sportspeople.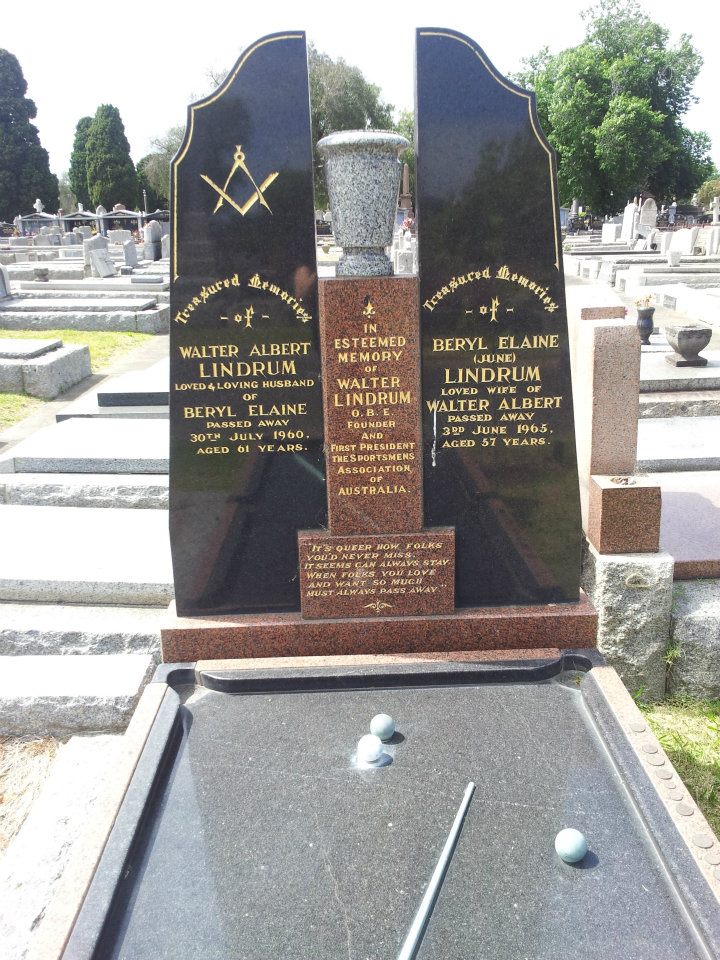 MELBOURNE GENERAL CEMETERY, MELBOURNE, VICTORIA, AUSTRALIA
(Gravesite photos courtesy of Brad Ralph, Morwell, Victoria, Australia)
Website Design and Video by "Death2UR Productions LLC"
This site is protected under both U.S. Federal copyright law and international treaties. No part of this work, including text, look and feel, layout, be reproduced or copied in any form or by any means. We went to great lengths to ensure that we have not infringed on any copyrights, however if we have indeed infringed on any copyrights please let us know via e-mail and we will remove it or give credit to the originator.