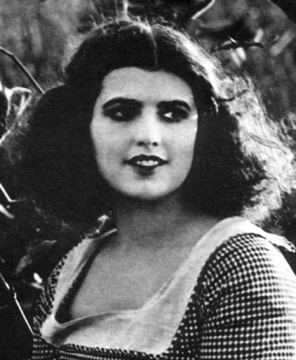 VIRGINIA RAPPE
JULY 7, 1895 TO SEPTEMBER 9, 1921
COD: RUPTURED FALLOPIAN TUBE
BURIAL: HOLLYWOOD FOREVER CEMETERY, HOLLYWOOD, CA
Hollywood actress best known for being a part of one of Hollywood's greatest scandals. She turned up dead after attending a party at Roscoe "Fatty" Arbuckle's home. Arbuckle was notorious for his bacchanals, often involving drugs, alcohol, and orgies. Arbuckle was arrested and after two hung juries he was finally acquitted in the third trial. It is still uncertain as to what actually happened to Virginia Rappe. A nurse attending Rappe on her death bed reported that her last words were "Get Roscoe."
Website Design and Video by "Death2UR Productions LLC"
This site is protected under both U.S. Federal copyright law and international treaties. No part of this work, including text, look and feel, layout, be reproduced or copied in any form or by any means. We went to great lengths to ensure that we have not infringed on any copyrights, however if we have indeed infringed on any copyrights please let us know via e-mail and we will remove it or give credit to the originator.