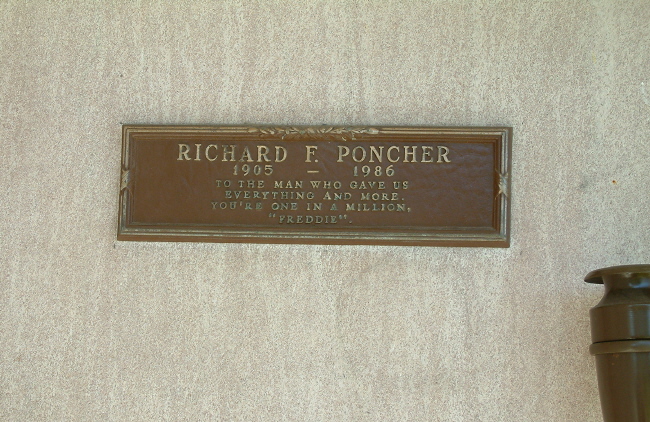 WESTWOOD MEMORIAL PARK, LOS ANGELES, CALIFORNIA
Entrepreneur known for his final wish. Poncher wished to be interred face down in the crypt directly above Marilyn Monroe. And although he is indeed buried above her, there is some mystery around whether or not he is actually face down. There are personal testimonies from people close to the family that say they witnessed certain individuals turning over Poncher's corpse before burial.
Website Design and Video by "Death2UR Productions LLC"
This site is protected under both U.S. Federal copyright law and international treaties. No part of this work, including text, look and feel, layout, be reproduced or copied in any form or by any means. We went to great lengths to ensure that we have not infringed on any copyrights, however if we have indeed infringed on any copyrights please let us know via e-mail and we will remove it or give credit to the originator.