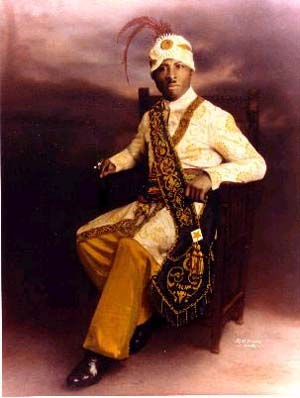 NOBLE DREW ALI
Founder of The Moorish Science Temple of America. One of the philosophies was that African Americans descend from the Moors and were therefore originally Muslim. There is some mystery surrounding his death, some speculating that he died from a beating he received at the hands of Chicago police while in custody. After Noble Drew Ali's death, his Temple drifted apart into splinter factions. One, ultimately run by the Prophet's former chauffeur John Givens El. El proclaimed himself Noble Drew Ali, Reincarnated.
Website Design and Video by "Death2UR Productions LLC"
This site is protected under both U.S. Federal copyright law and international treaties. No part of this work, including text, look and feel, layout, be reproduced or copied in any form or by any means. We went to great lengths to ensure that we have not infringed on any copyrights, however if we have indeed infringed on any copyrights please let us know via e-mail and we will remove it or give credit to the originator.