Michael Jackson: Dream
Buy This Allposters.com


Michael Jackson Limited Edition on Canvas
Aaron, Richard E.
Buy at AllPosters.com
---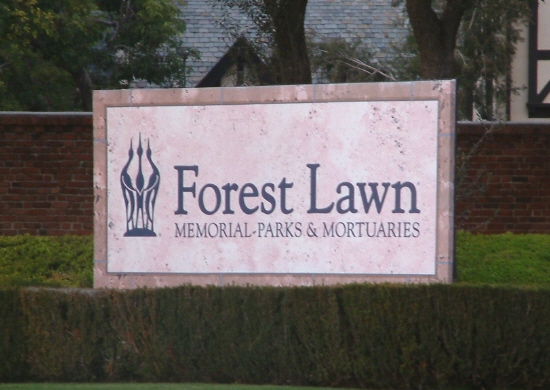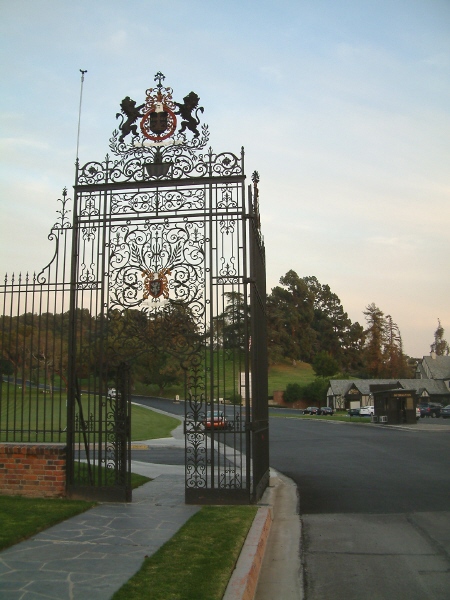 FOREST LAWN MEMORIAL PARK, GLENDALE, CALIFORNIA, MAIN GATES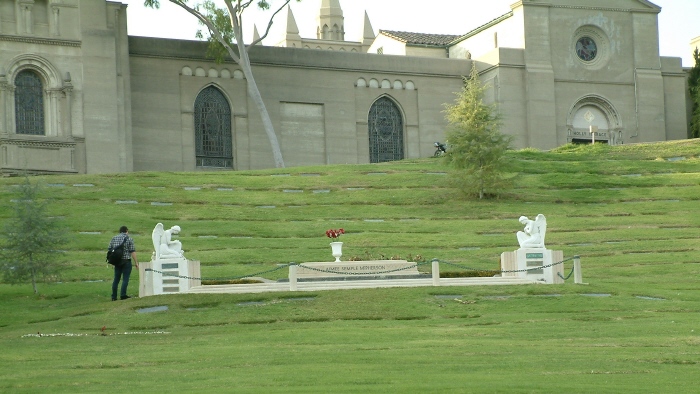 THE GREAT MAUSOLEUM, FOREST LAWN MEMORIAL PARK, GLENDALE, CALIFORNIA
This is the building of the mausoleum that contains the Holly Terrace where Michael Jackson is interred. The front entrance to the Holly Terrace is to the far right in this photo. Michael is buried in The Sanctuary of Ascension at the very end of the hall from this entry way.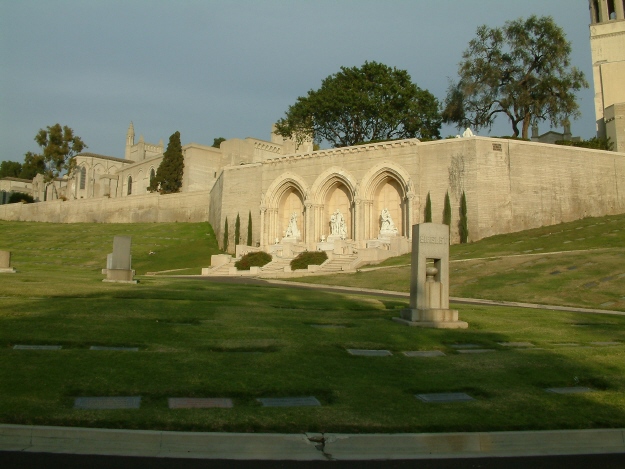 This is the opposite side of The Great Mausoleum. The portion to the far left with the white smudge on the outside is the area where Michael Jackson's white sarcophagus is contained. The following photos will zero in on both sides of the building.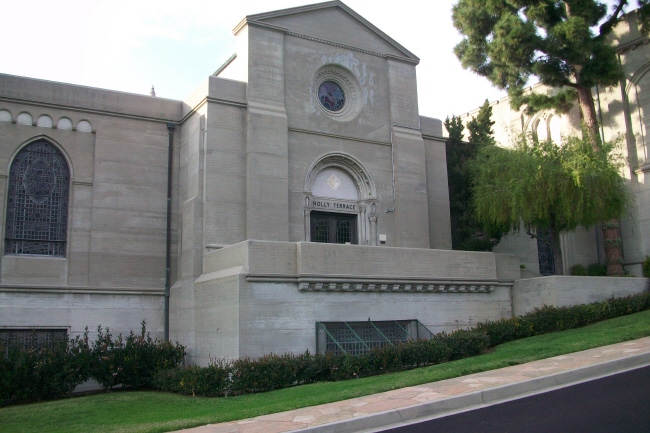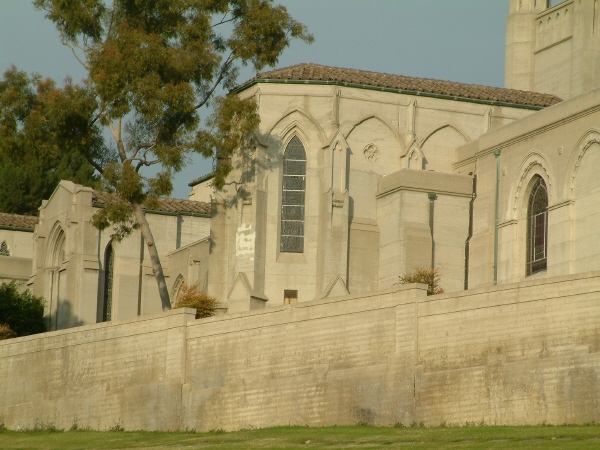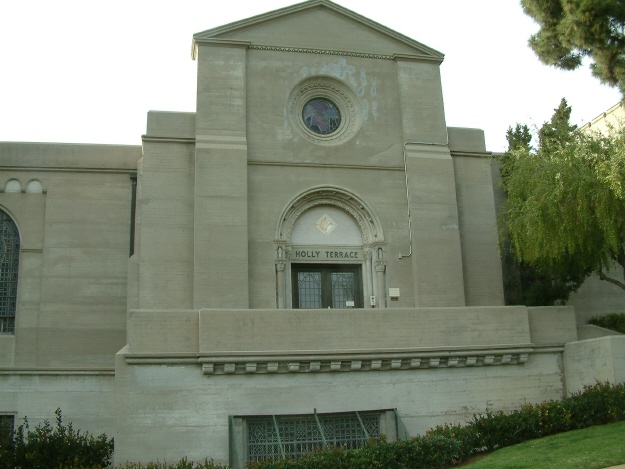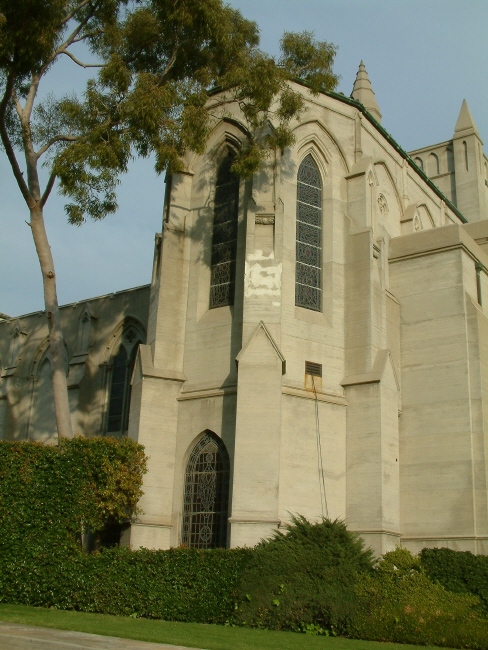 Since the front side of The Holly Terrace is on higher ground, the hallway from the front doorway, at ground level, leads to Michael's crypt on the second level in the back. Michael is on the upper level just below the longer windows seen here.
\
We were told by cemetery personnel that if one were able to see into this doorway one could see Michael's sarcophagus at the back end of the hallway. Try as we might, though, we were unable to make anything out through the doors. We did ask politely for a key to the Holly Terrace and were met with chuckles. However, Hollywood blogger Lisa Burke obtained a shot of Michael's crypt through the doorways. The photo is below. Many thanks to Lisa for allowing us the opportunity to use the photo.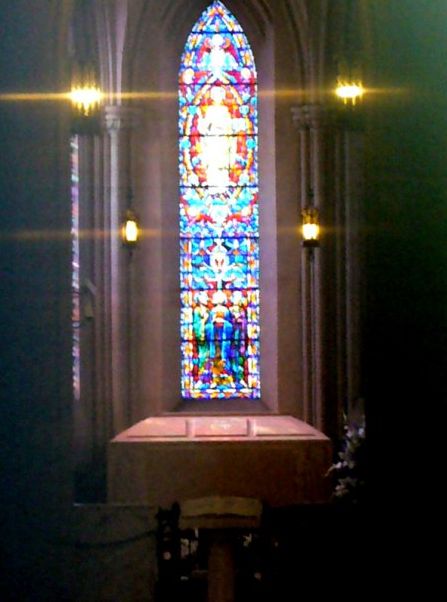 SANCTUARY OF ASCENSION
Photo courtesy of Lisa Burke, "Adventures in Grave Hunting."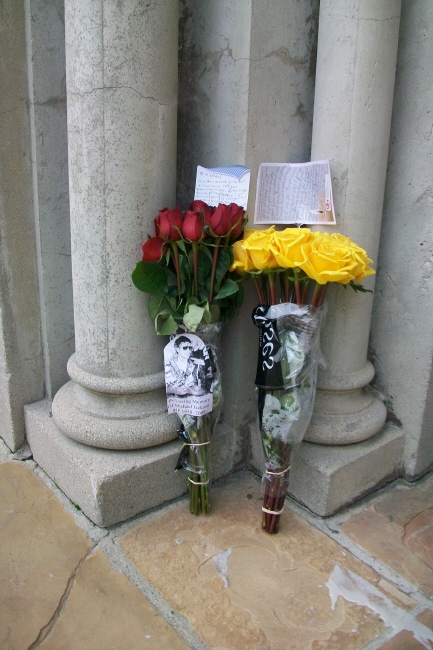 Flowers left by fans at the doors to The Holly Terrace.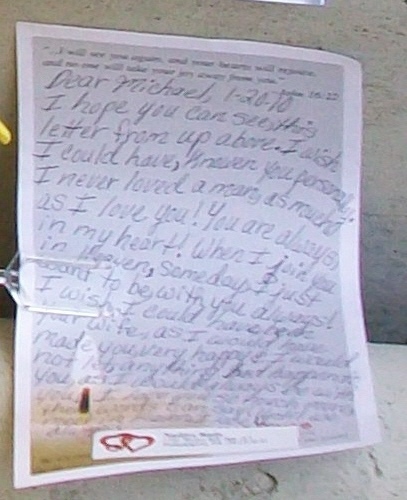 ---

Neverland Gates
Buy This Allposters.com



Pop Star Michael Jackson in His Hotel Room Prior to Party for Him at the Museum of Natural History
Mcgough, David
Buy This Allposters.com

Website Design and Video by "Death2UR Productions LLC"
This site is protected under both U.S. Federal copyright law and international treaties. No part of this work, including text, look and feel, layout, be reproduced or copied in any form or by any means. We went to great lengths to ensure that we have not infringed on any copyrights, however if we have indeed infringed on any copyrights please let us know via e-mail and we will remove it or give credit to the originator.