5/26/07 - 6/11/79
COD: Stomach Cancer
BURIAL: Pacific View Memorial Park, Corona Del Mar, California
Although John Wayne is known primarily as the star of numerous rousing film Westerns, it is not readily known that many of his collaborations with director John Ford are considered great films of any genre. On this year's Sight and Sound list of the greatest films of all time, Wayne's film The Searchers came in seventh. The film's ending is a poignant coda to the film, but also to the Western hero who appeared to be fading into the sunset. Even if you haven't seen the film, this clip of the ending will touch you as Wayne, a very underrated actor, shows a moment of vulnerability and wanders off................alone.
---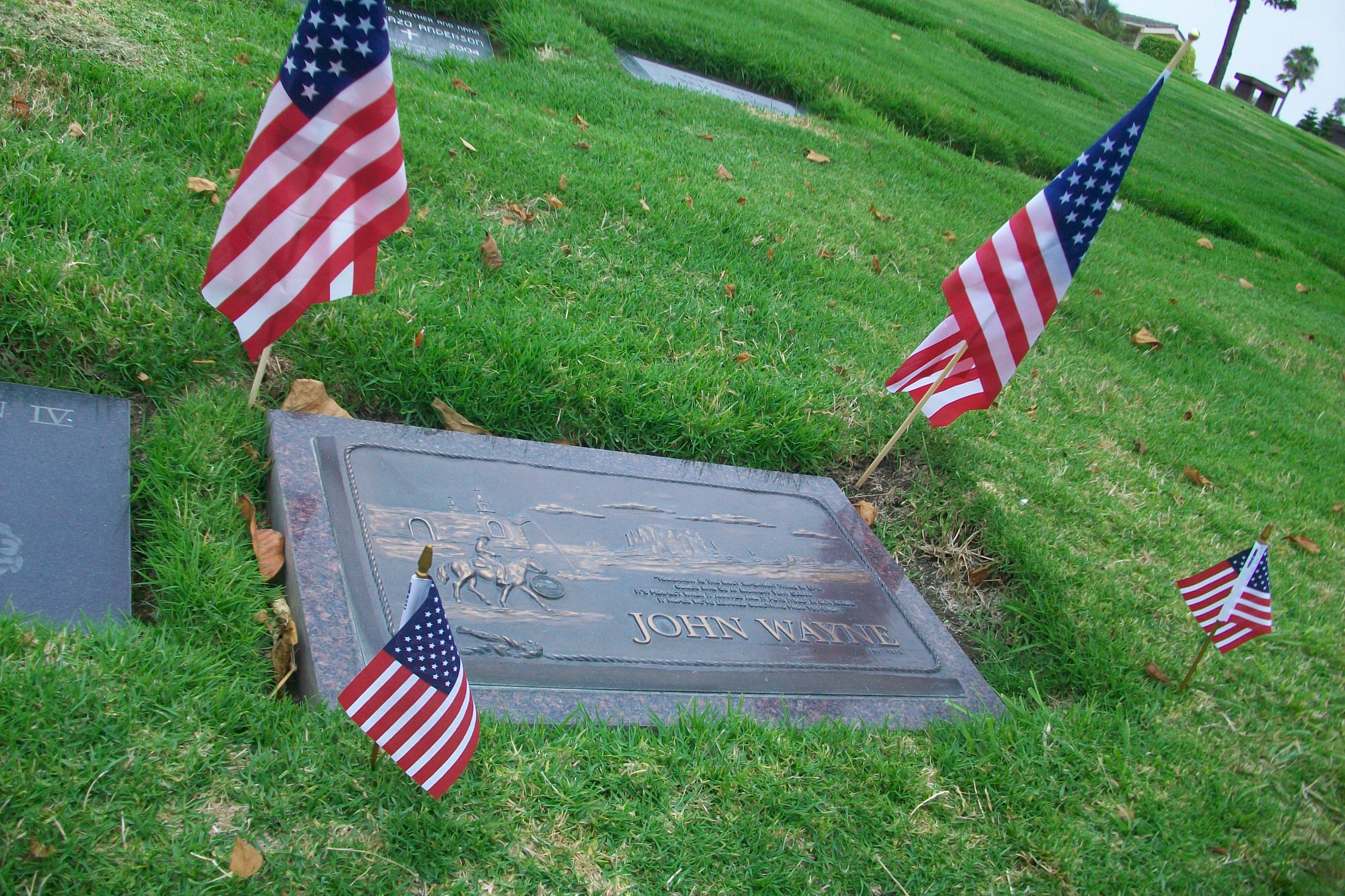 Related Pages:
Website Design and Video by "Death2UR Productions LLC"
This site is protected under both U.S. Federal copyright law and international treaties. No part of this work, including text, look and feel, layout, be reproduced or copied in any form or by any means. We went to great lengths to ensure that we have not infringed on any copyrights, however if we have indeed infringed on any copyrights please let us know via e-mail and we will remove it or give credit to the originator.