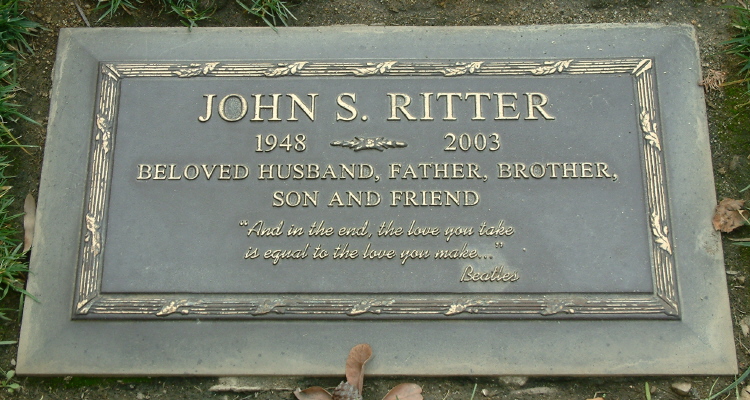 Son of Country Music legend Tex Ritter. Best known as Jack Tripper on the sitcom "Three's Company." Also starred in "Eight Simple Rules for Dating My Teenage Daughter." John Ritter was on the set of the latter of the two shows when he took ill. He died later that evening. An autopsy revealed an undiagnosed heart defect that caused an aortic dissection. Ritter is buried in Forest Lawn Memorial Park in Hollywood Hills, California.
Website Design and Video by "Death2UR Productions LLC"
This site is protected under both U.S. Federal copyright law and international treaties. No part of this work, including text, look and feel, layout, be reproduced or copied in any form or by any means. We went to great lengths to ensure that we have not infringed on any copyrights, however if we have indeed infringed on any copyrights please let us know via e-mail and we will remove it or give credit to the originator.