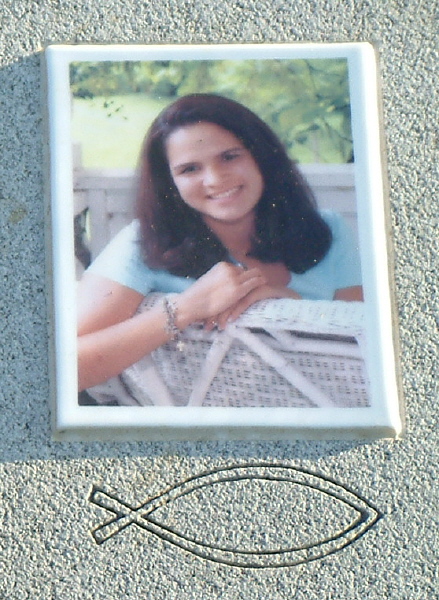 BRITTINEY WISH BEVIN
October 19, 1985 to September 22, 2003
By the age of fifteen Brittiney had already decided that her calling in life was to be a missionary. When asked about her plans for college, Brittiney's response was, "What if I spend four years in college, walk out the door and get hit by a bus? What am I going to tell Jesus?" She put off school for the time being and journeyed to India and Romania in her quest to help the poor and spread the word of Christ.
COD: Automobile Accident
BURIAL: Cave Hill Cemetery, Louisville, Kentucky
Website Design and Video by "Death2UR Productions LLC"
This site is protected under both U.S. Federal copyright law and international treaties. No part of this work, including text, look and feel, layout, be reproduced or copied in any form or by any means. We went to great lengths to ensure that we have not infringed on any copyrights, however if we have indeed infringed on any copyrights please let us know via e-mail and we will remove it or give credit to the originator.