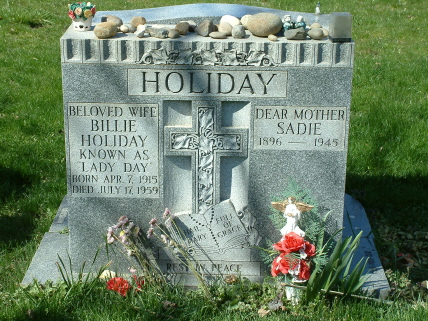 Billie's final resting place is St. Raymonds Cemetery in the Bronx, New York

Billie Holiday (AP) Framed Art Print
Gottlieb, William...


No other artist, I think, has touched my soul as much as Billie Holiday has. Billie was much more than just a singer. She poured her heart out into every song. She felt the lyrics as much as she sang them and made you feel it too. A true artist. Billie, I hope there is a place for you in heaven. I know you had your problems, but don't we all. To the greatest jazz singer of all time.
Paul
The Death2ur.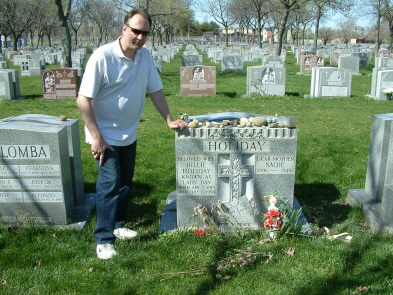 Website Design and Video by "Death2UR Productions LLC"
This site is protected under both U.S. Federal copyright law and international treaties. No part of this work, including text, look and feel, layout, be reproduced or copied in any form or by any means. We went to great lengths to ensure that we have not infringed on any copyrights, however if we have indeed infringed on any copyrights please let us know via e-mail and we will remove it or give credit to the originator.