LITTLE WHITE CROSSES
We've all come across them on our travels across the nation's highways. They appear out of nowhere and for an instant we imagine the carnage and the grief that they represent. It is often just a quick flash as we speed down a freeway, or even take a curve on a winding country road. They are just blurred names of accident victims that we will never know. Now, however, we choose to pause and put faces and stories with three of the names on those crosses. The white crosses pictured above are a memorial to three brothers. Matthew, Jacob, and Justin Backstrom were three young men raised in a farming community no more than twenty miles outside of the Twin Cities of Minnesota. They were on their way back to that community from visiting a Minneapolis suburb when they were struck head-on by a drunk driver. That driver was also speeding and talking on his cell phone. The Backstrom boys were all wearing their seatbelts and following the rules of the road when the oncoming vehicle crossed into their lane, attempting to pass. It took nearly two hours to extricate all of the Backstroms from their vehicle. The three white crosses were erected near the spot about one mile east of a small Minnesota town known as Farmington. Matthew, Jacob, and Justin were laid to rest in a small country cemetery near their home town of Hampton, Minnesota. The boys were honored at their funeral with a paint gun salute and a Mountain Dew toast.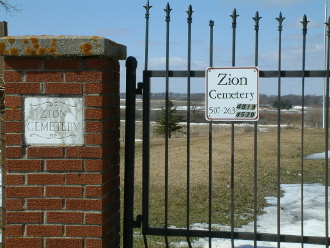 Website Design and Video by "Death2UR Productions LLC"
This site is protected under both U.S. Federal copyright law and international treaties. No part of this work, including text, look and feel, layout, be reproduced or copied in any form or by any means. We went to great lengths to ensure that we have not infringed on any copyrights, however if we have indeed infringed on any copyrights please let us know via e-mail and we will remove it or give credit to the originator.