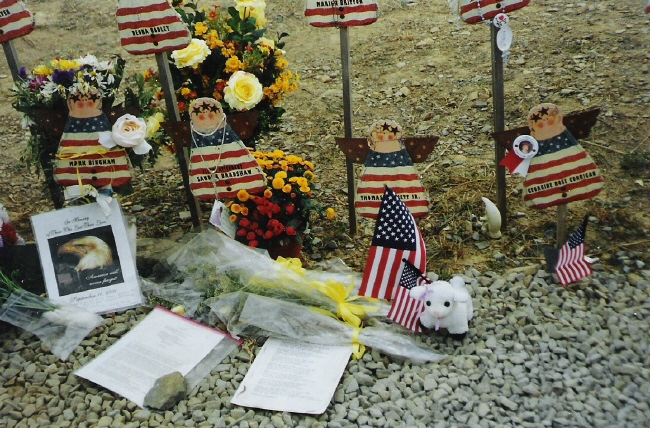 UNITED 93 MEMORIAL, SHANKSVILLE, PENNSYLVANIA
(We left our symbolic lamb next to Tom's angel.)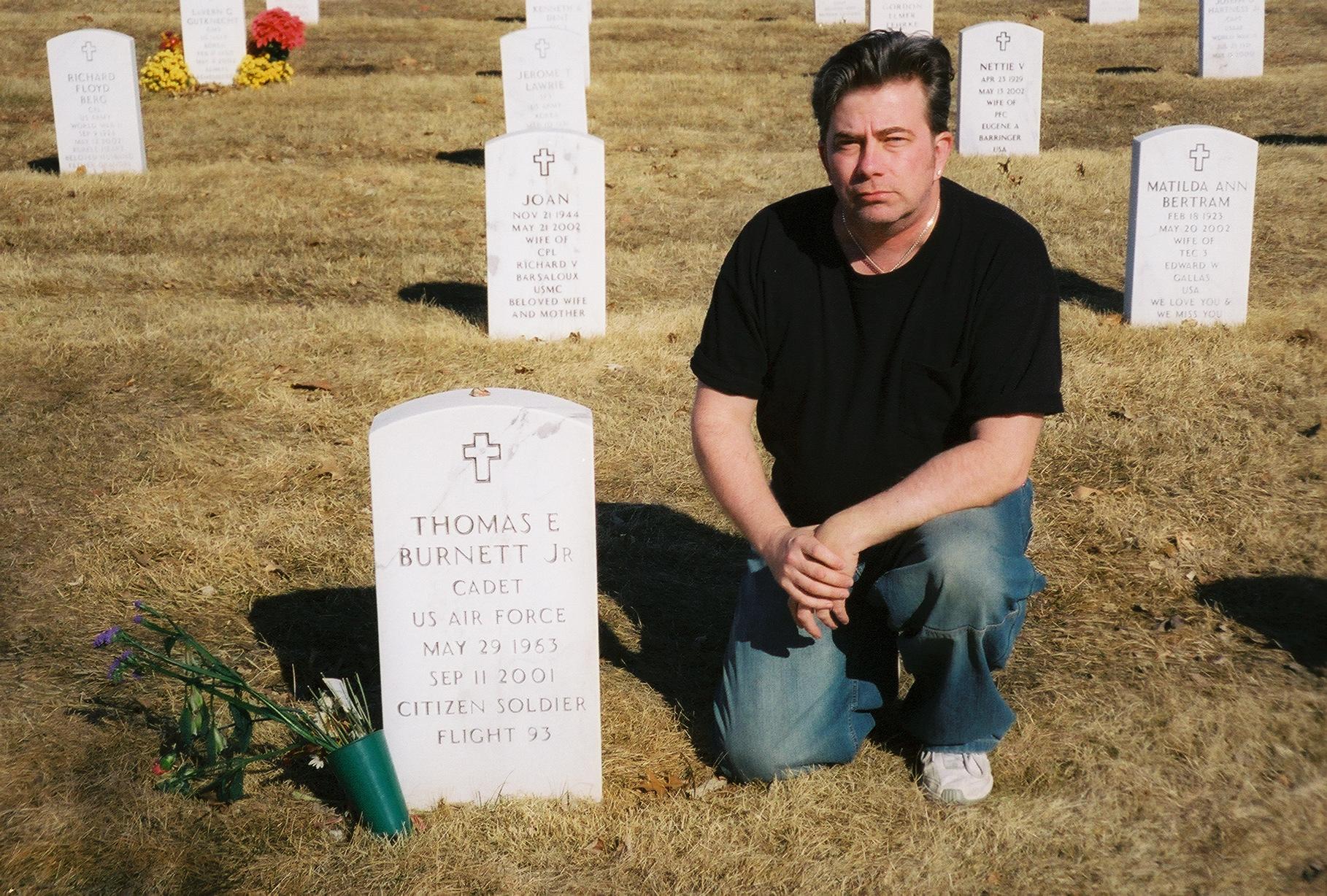 Thomas Burnett's Memorial gravesite is located at Fort Snelling National Cemetery in Bloomington, Minnesota. His role on September 11th, 2001 has been a continuing inspiration to me, a fellow Minnesotan.
After the hijackers had taken control of Flight 93, Tom was talking to his wife Deena on his cell phone and told her "we are going to do something." He was the architect of the plan to take over the plane and save innocent lives.
On that day in history, Thomas Burnett, Jr. did what all of us would like to think that we would do in his position. Many of us probably would have taken some action, but how many of us would have calmly taken control of the situation?
Not many.
Thank you, Tom for giving me an example of what it means to be a man, not just for how you faced your death, but for how you lived your life.

Todd
The Death 2ur
---
Memorial at Mall of America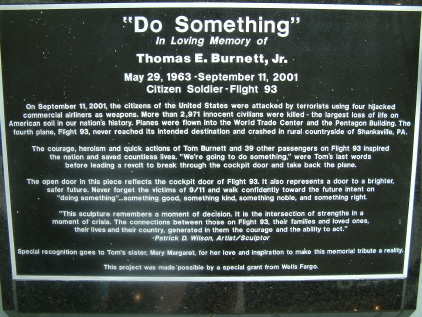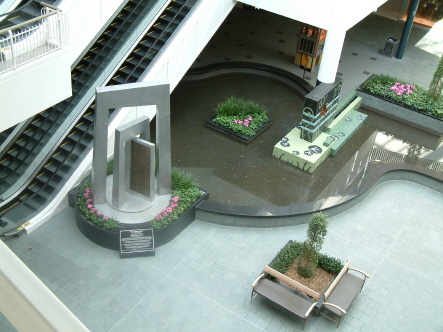 ---
Other Tributes throughout Bloomington, Minnesota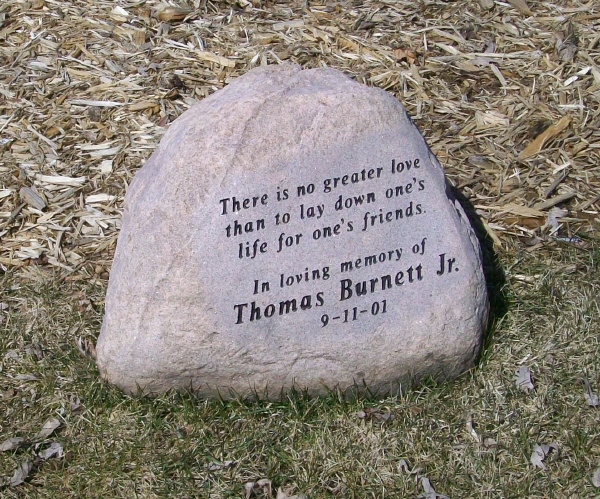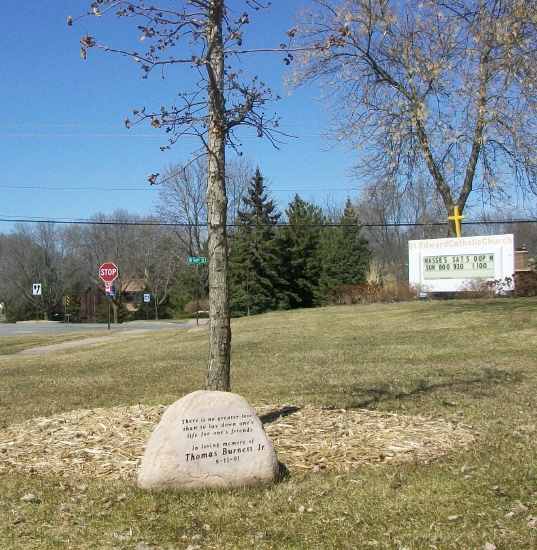 St. Edward Catholic Church
(Where Tom attended church)
---
---
BLOOMINGTON JEFFERSON HIGH SCHOOL (below)
(Where Tom attended high school.)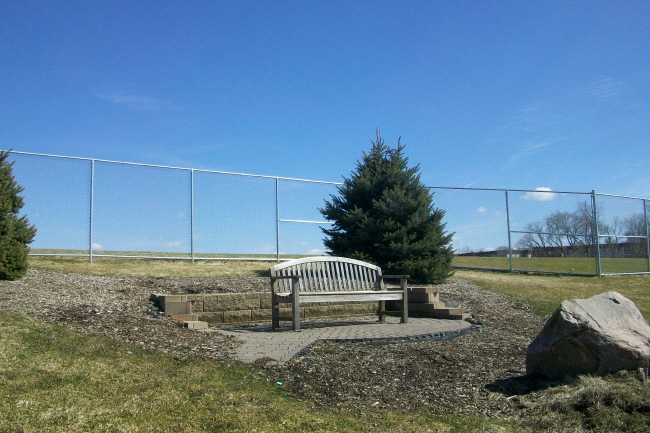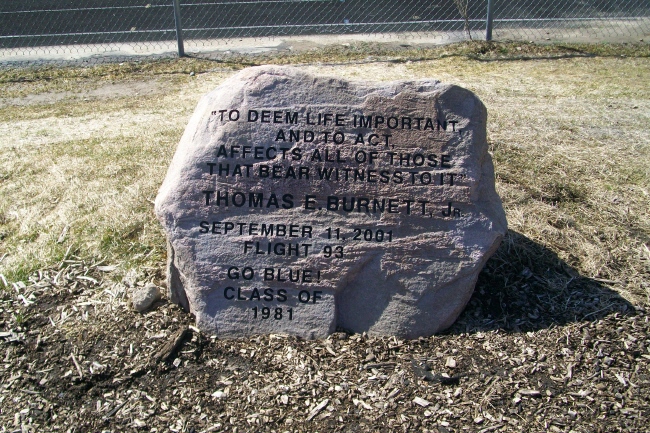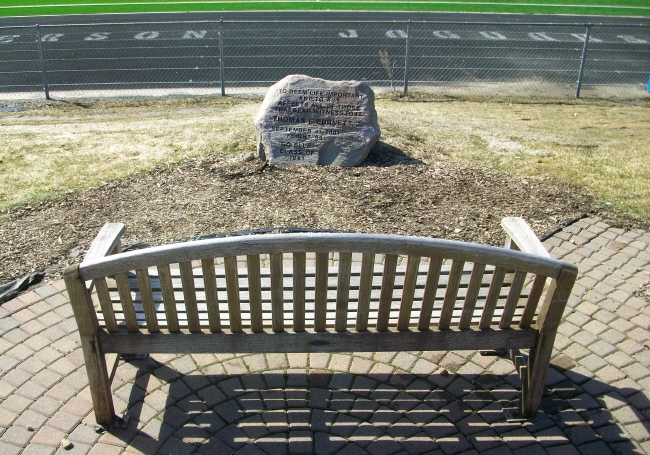 Related Pages:
---
Website Design and Video by "Death2UR Productions LLC"
This site is protected under both U.S. Federal copyright law and international treaties. No part of this work, including text, look and feel, layout, be reproduced or copied in any form or by any means. We went to great lengths to ensure that we have not infringed on any copyrights, however if we have indeed infringed on any copyrights please let us know via e-mail and we will remove it or give credit to the originator.