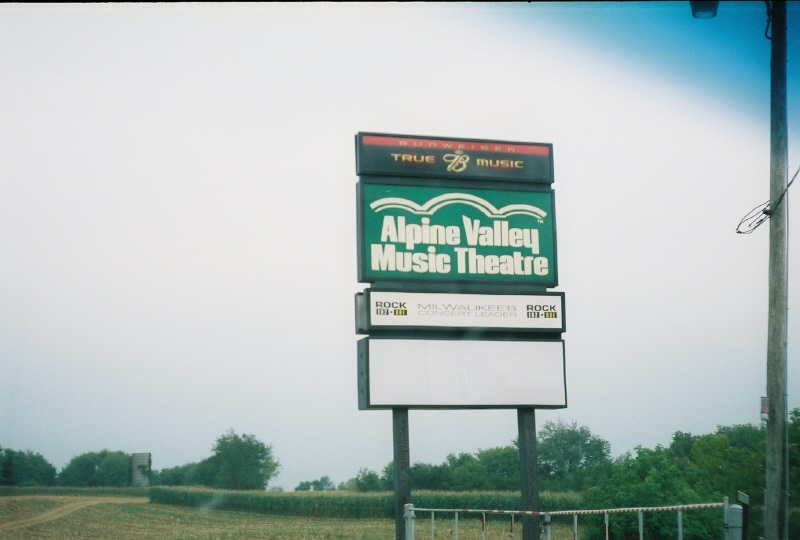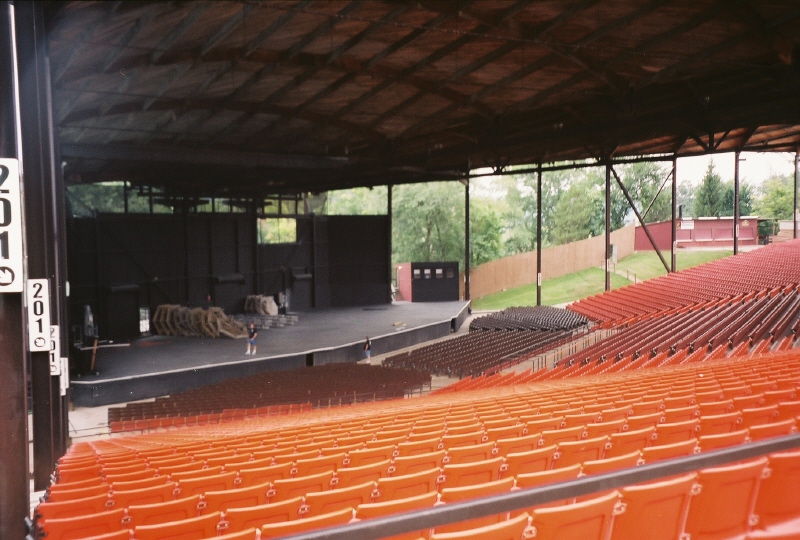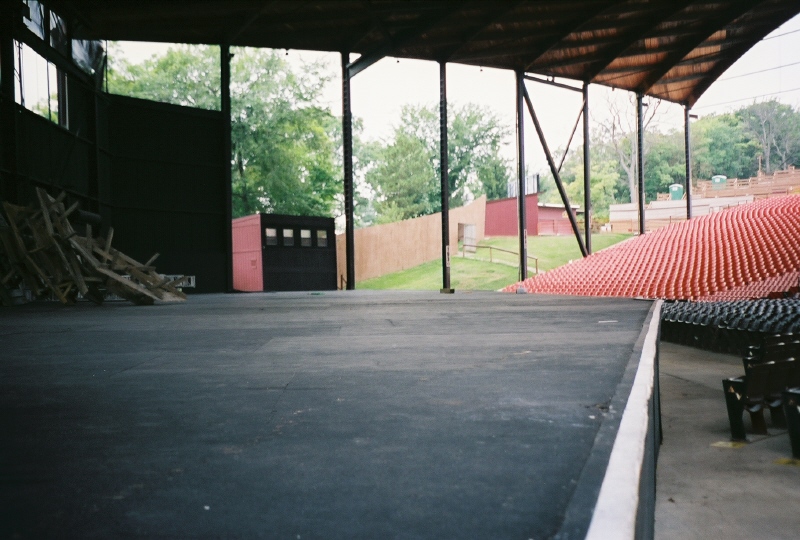 "Stevie played his last solo and the first note came bending over the crowd and seemed larger than everything."
-Chris Layton, Double Trouble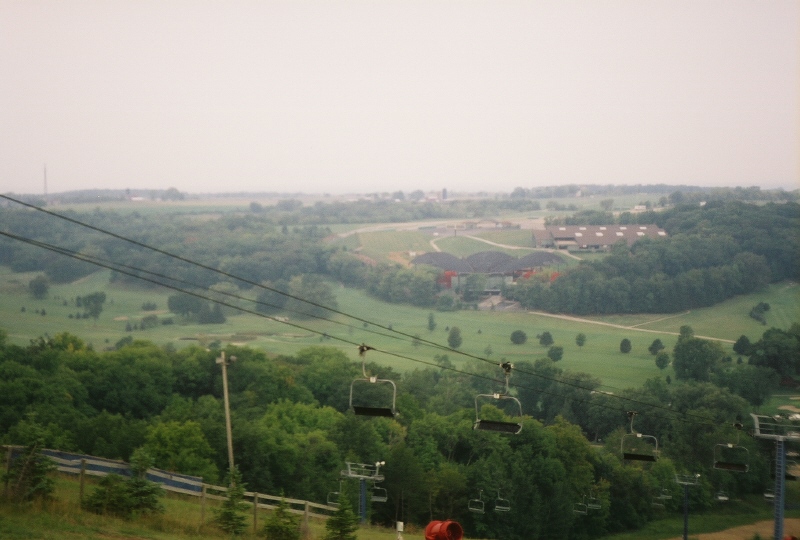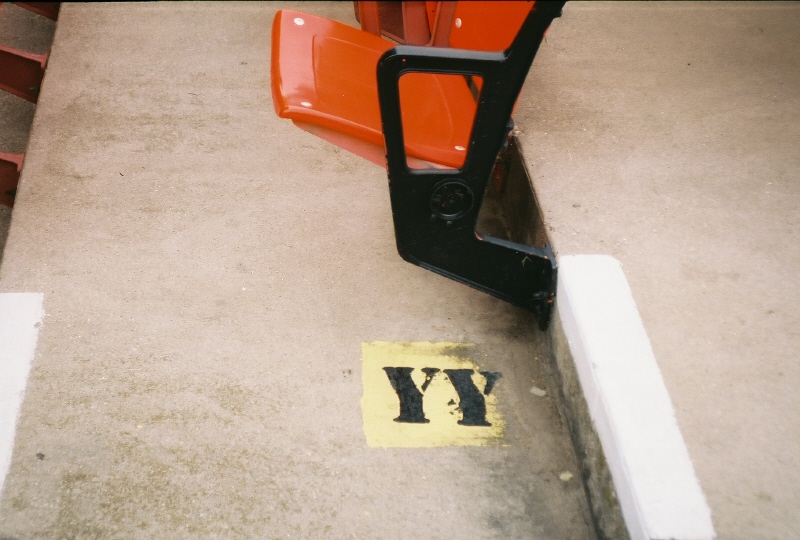 "The Question we are all asking, Stevie"
---
A CLOSER LOOK AT A COUPLE OF SRV'S GUITARS THAT ARE NOW SILENT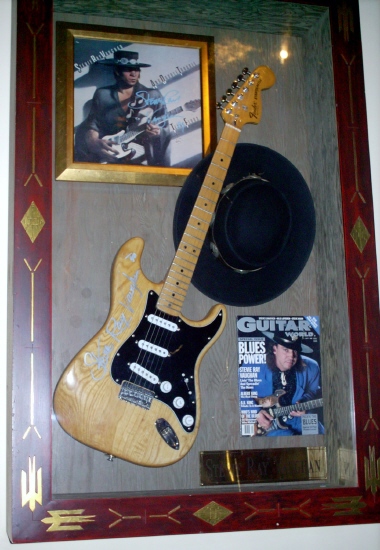 Stevie's guitar and hat at the Hard Rock Casino in Las Vegas
The Death 2ur was lucky enough to be invited to Guitar Center's private VIP event in Minneapolis showcasing its Legends Collection which included Stevie Ray Vaughan's "Lenny" guitar.

This is one of the replica's of "Lenny" authenticated right down to cigarette burns and Mickey Mantle's autograph. It sells for $17,000. The owners offered anyone who bought one the right to hold the original.

This is the original with the armed guard. You would think standing next to a guitar in a glass case would be no big deal, but just knowing that SRV touched it and played it made it difficult to take your eyes off of it.
back to SRV XV

Blues Jam Framed Art Print
Tilghman, Dane
Buy at AllPosters.com