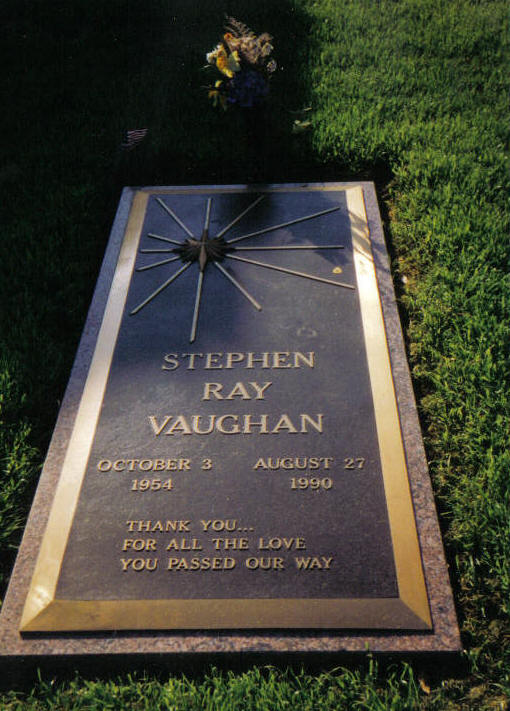 Laurel Land Cemetery - Dallas, TX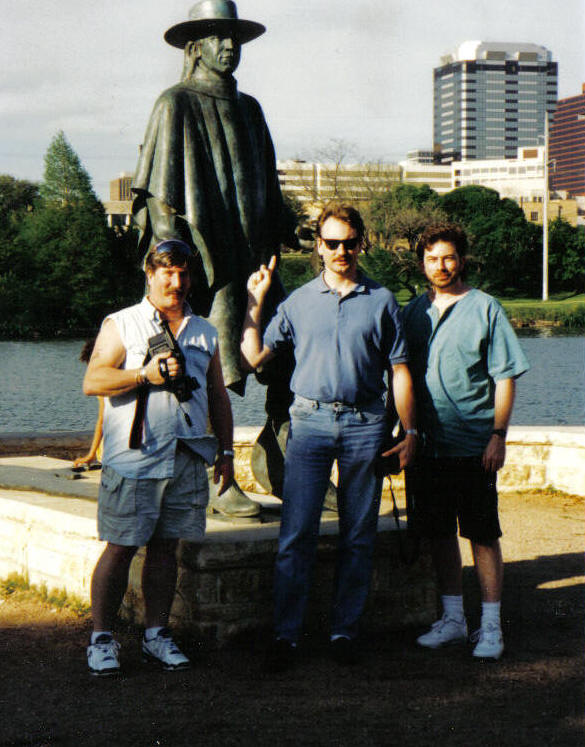 Stevie statue in Austin, TX
On a fog-shrouded hill, in the early morning hours of August 27th, 1990, in East Troy, Wisconsin, the wreckage of a helicopter is discovered. Among the dead – Stevie Ray Vaughan.
Stevie Ray Vaughan's legacy will no doubt be his resonating, soaring guitar solos, but he should also be recognized for introducing a new audience to a truly great musical genre – The Blues. Unlike other white artists who exploited an ostensibly black musical form (Elvis, et al), Stevie paid homage to those that came before him. Albert King was one of Vaughan's biggest influences. However, Stevie made his own mark and revitalized interest in the blues. Stevie Ray Vaughan was a man that honored his roots, but who scorched a trail that was truly original.
Many more photos at:

Blues Jam Art Print
Tilghman, Dane
Buy at AllPosters.com

"His spirit and music live on"