Alpine Valley in East Troy, WI is located in Southeastern Wisconsin and is actually a ski resort. The helicopter that Stevie Ray Vaughan rode in crashed on the morning of August 27th, 1990 just after a concert there. The location is almost at the top of the ski hill off to the left. The stage is located directly behind the cameraman and the helicopter took off about where the cameraman is standing. The diagram below the photo pinpoints the spot. Also included are the FAA and autopsy reports.

Check out our SRV XV tribute page with pictures of the stage where he played his last notes and pictures of the crash site.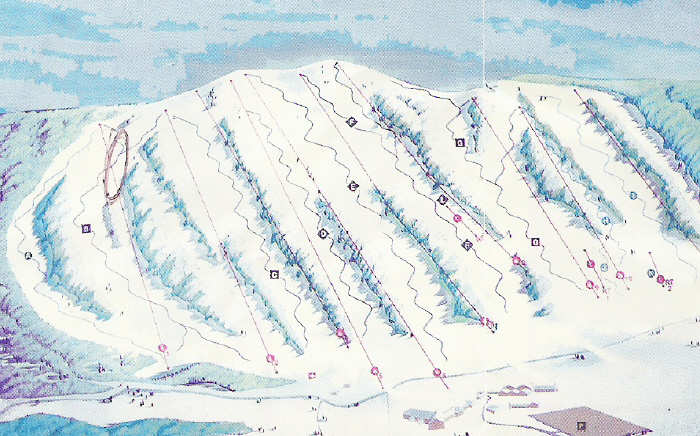 This is a diagram given to us by an Alpine Valley employee. She circled the area where the wreckage was discovered.
AUTOPSY REPORT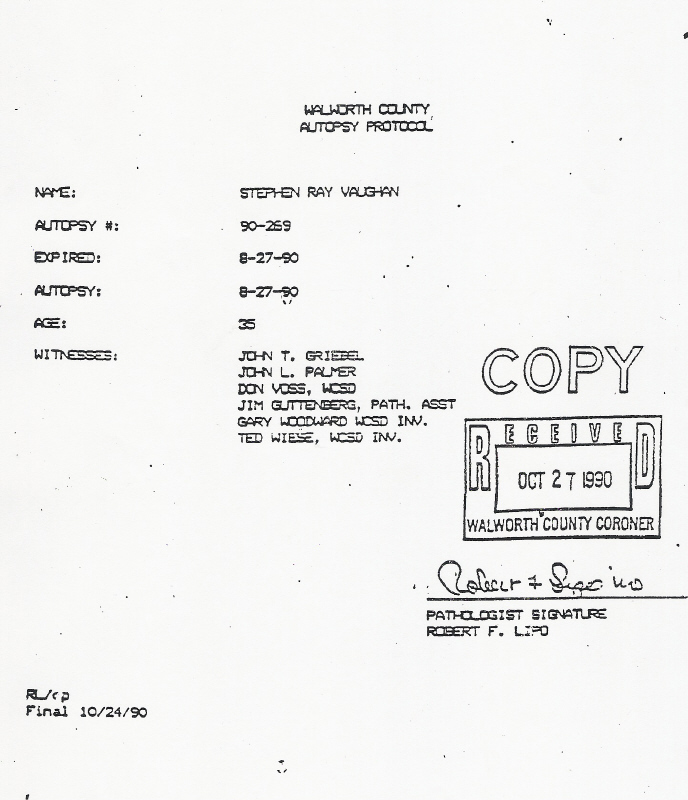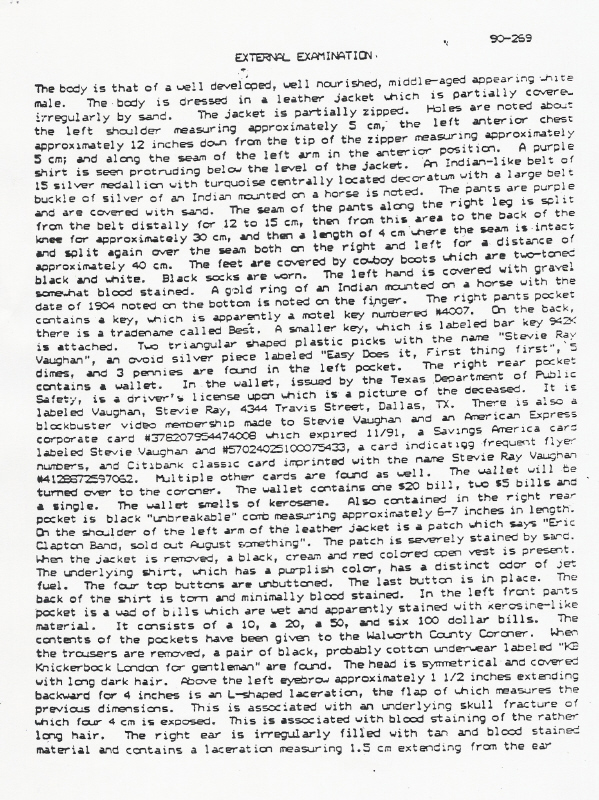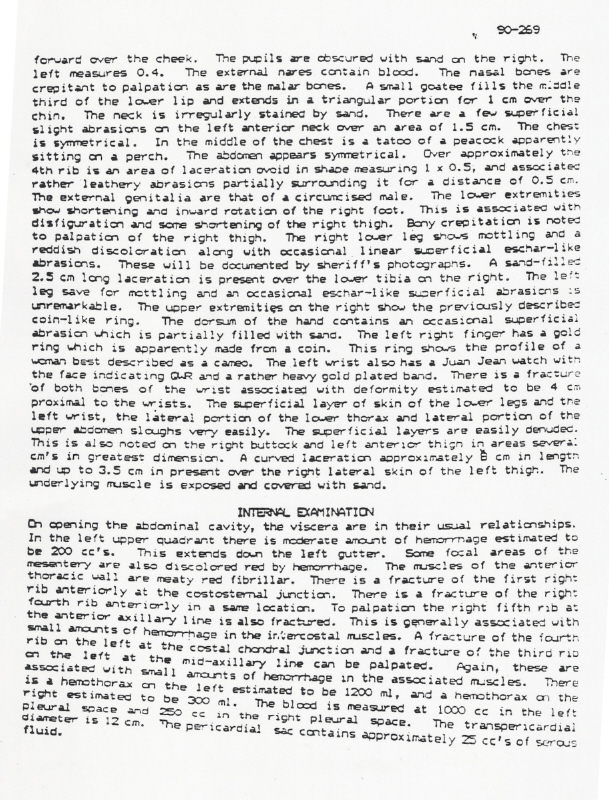 Autopsy report courtesy of Josh Late, Woodbridge, Virginia
Website Design and Video by "Death2UR Productions LLC"
This site is protected under both U.S. Federal copyright law and international treaties. No part of this work, including text, look and feel, layout, be reproduced or copied in any form or by any means. We went to great lengths to ensure that we have not infringed on any copyrights, however if we have indeed infringed on any copyrights please let us know via e-mail and we will remove it or give credit to the originator.