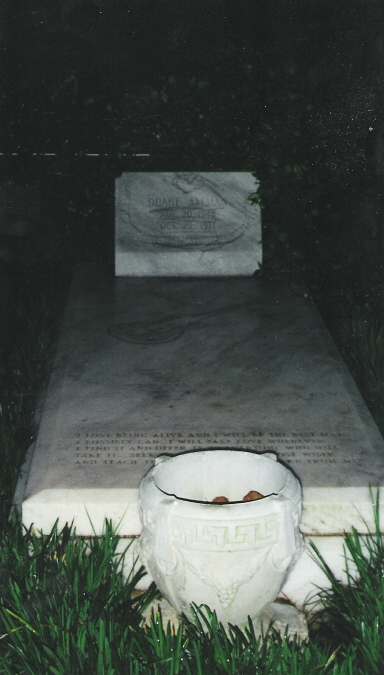 Rose Hill Cemetery - Macon, GA
Duane Allman
Nov. 20 1946
Oct 29, 1971
I love being alive and I will be the best man I possibly can. I will take love wherever I find it and offer it to whoever will take it...seek knowledge from those wiser and teach those who wish to learn from me.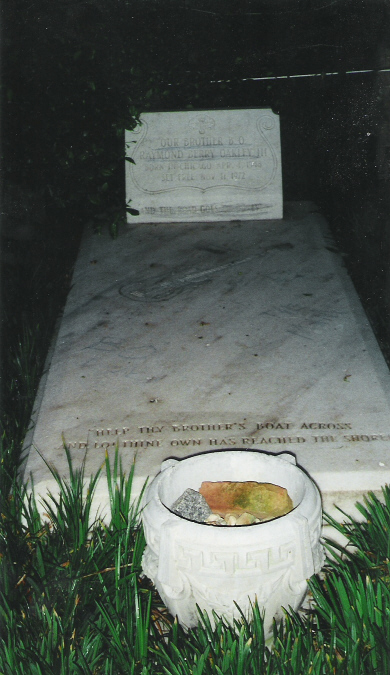 Buried right next to Duane
Our brother B.O.
Raymond Berry Oakley III
Born in Chicago: Apr. 4, 1948
Set Free Nov. 11, 1972
"Help thy brothers boat across and lo! Thine own has reached the shore!"
Website Design and Video by "Death2UR Productions LLC"
This site is protected under both U.S. Federal copyright law and international treaties. No part of this work, including text, look and feel, layout, be reproduced or copied in any form or by any means. We went to great lengths to ensure that we have not infringed on any copyrights, however if we have indeed infringed on any copyrights please let us know via e-mail and we will remove it or give credit to the originator.